Coronavirus seems to be affecting everything - businesses, individuals, and the law. Immigration law is no different as COVID-19 is having a major impact on employers.
In this webinar, Bruce Buchanan, an experienced immigration compliance/worksite enforcement lawyer and co-author of The I-9 and E-Verify Handbook (2d ed.), will discuss the various impacts that the COVID-19 is having on employers in the field of Immigration Law.
Additionally, he will discuss the new Form I-9 and looming I-9 compliance problems for staffing companies, who maybe unaware of the risks one faces from ICE if non-compliant in I-9 and related matters.
Recorded on: May 28th, 2020
Speaker: Bruce Buchanan, Founder, Sebelist Buchanan Law PLLC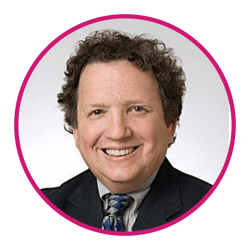 Bruce E. Buchanan is a founding partner of Sebelist Buchanan Law. He represents employers in many aspects of immigration law, with special emphasis on immigration compliance, and employment law.
Mr. Buchanan is co-author of a book, The I-9 and E-Verify Handbook, 2d. ed. He also blogs on employer immigration compliance issues located on Twitter at @buchananvisalaw, and writes for HR Professionals Magazine. Mr. Buchanan is admitted to practice in Tennessee, Georgia, Florida, and Arkansas.