Stay abreast of the changes and updates in your state and country. In today's ever-changing compliance landscape, it's more important than ever to stay informed.
In this free webinar, you will learn about the latest updates on state changes to the Fair Credit Reporting Act as well as best practices to protect your organization and clients.
Join us for an exciting dive into the world of compliance requirements in the 21st century!
Hosted by Avionté. Presented by: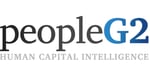 PeopleG2's services range from employment screening and background checks to more strategic and advanced Human Capital Due Diligence services like Executive Screening. They also offer a select amount of consulting and advisory support for HR-M&A and changing company culture. All of this is powered by industry leading technology, integrations and FCRA Compliance.
Share this webinar: