Many of you have questions about the economic relief available for businesses through the Families First Coronavirus Response Act (FFCRA) and CARES Act, and the recently passed disaster relief legislation.
That's why Avionté has teamed up with Synergi Partners to present a webinar on the available tax credits under the FFCRA and CARES Act, including:
Sick and Family Leave Credit
Employee Retention Credit
Paycheck Protection Program
We will also highlight disaster relief incentives that can help infuse cash flow into your business quickly.
Attendees will understand what the qualifications are for the different tax credits, how to apply, and how the credits will be processed for businesses.
Recorded on: May 21st, 2020
Speakers:
Tom Kosnik, President of Visus Group
Tom is the staffing industry's leading expert offering a unique combination of business consulting acumen and experience to independent staffing firms. Tom advises on all aspects of running a staffing firm including organizational performance; change management; strategic planning; financial analysis; compensation plan design; process and profit improvements and business value enhancement to help staffing firms across the country improve operations and the bottom line.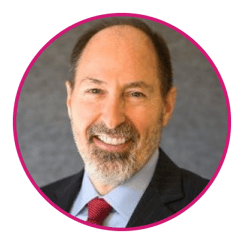 Larry Feinstein, President of Synergi Partners – Cares Act
Larry is the former CEO of Hire Dynamics, an award winning commercial staffing firm with over 50 branches. Previously, Larry was Senior Vice President of Human Resource Outsourcing (HRO) at ADP where Larry helped ADP acquire and grow the Tax Credit business. With over 10 years of experience with tax credits, Mr. Feinstein helps Synergi Partners provide an innovative approach for businesses to regain productivity, retain employees and focus on growth for the future.